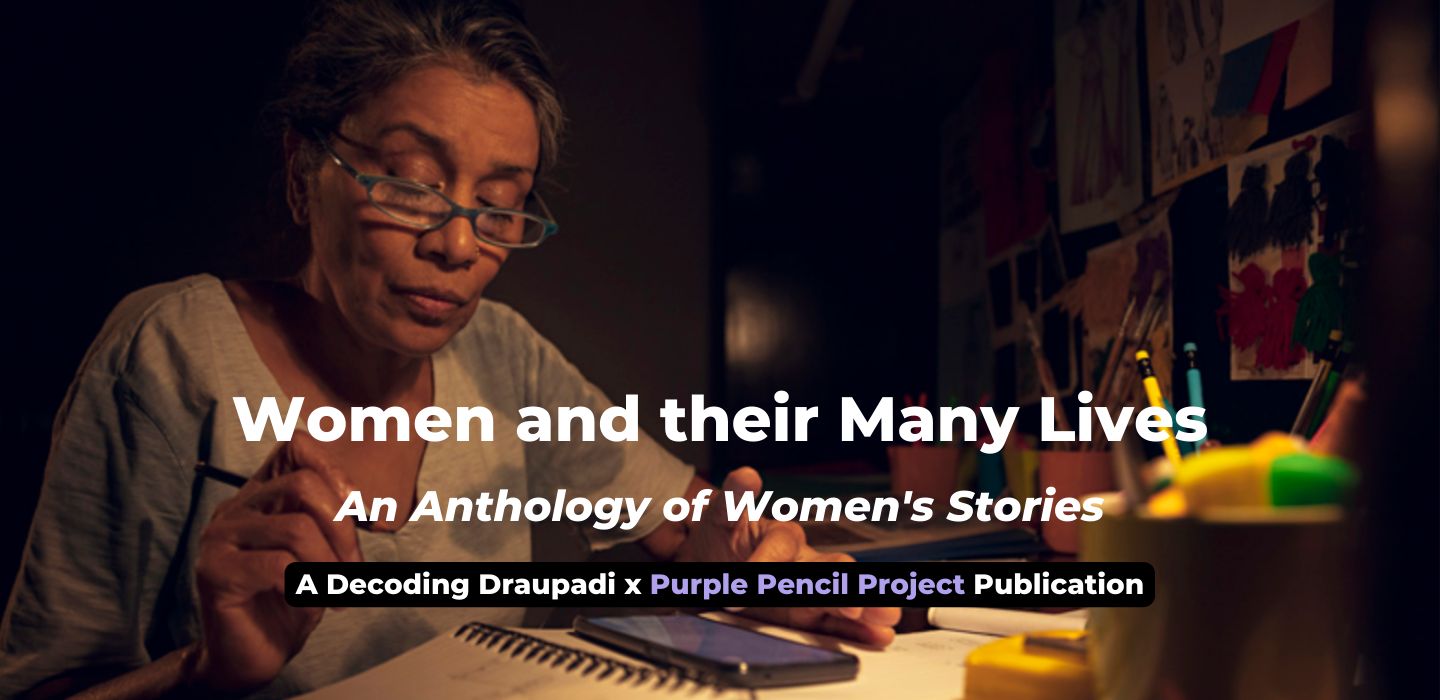 WRITERS AND STORYTELLERS

✍️
Decoding Draupadi aims to create dialogue, between and about women. What better way to do so than through their stories? 
Purple Pencil Project is on a mission to represent the most diverse stories from India and its literature. 
Together, we hope to capture the layers, nuances, challenges, and pleasures of being a woman in South Asia today. 
WHERE DO YOU COME IN?
Bring your stories.
The theme: "Women and their many lives." 
How many of us change into a different outfit as soon as we step out of the house? Change the pitch or tone of our voice when we meet with family? Have hidden secrets about our sexuality, our lifestyle, habits and other affairs, from parents, siblings, friends, coworkers? Through this anthology, we want to dig deeper into these many lives, the guilt, fear, and anxiety, the thrill, joy, and freedom that comes from living like a fugitive; sometimes in your own home. 
DO YOU HAVE A STORY?
The stories are of women (by women we mean everyone who identifies as one), but anyone and everyone is welcome to submit their stories. 
Genre: Fiction, Non-fiction or between the two
Deadline for pitch: 27th February 2023
Deadline for final story: 31st March 2023
Word Count: 2500-5000
Get more submission details at the link below.